Free Android Spy App Install
Steps to Install AppSpyFree Mobile Spy Free on Android Phone First, we will follow the steps to download and install this spying app on an android phone. You need the android phone with you to install the app. Try to secret the sneak the phone for 5 minutes to complete the installation process.
The technology is growing fast, where almost everyone has access to a smartphone. Kids to adults use applications and other mobile services to transact day to day activities. To keep your kids safe from cyberbullying, gather evidence from your cheating spouse's mobile phone, or improve the productivity of your employees, these are the needs to spy on an Android device of a particular individual automatically and discretely.
The great news is that you can secretly monitor all activities of a targeted mobile device using an undetectable spy app. The market features varieties of these apps where you can pick the one that matters to you. Most buyers find the cell phone spying apps confusing and end up regretting the purchase. To assist you make the right decision when purchasing, we have narrowed down this review to cover the 8 best free spy apps for Android undetectable in 2021. Follow through to get the best deal.
A List of Best 8 Undetectable Spy Apps for Android
1. KidsGuard Pro
Secrecy: 98% undetectable
Time needed: 3 minutes
KidsGuard Pro is the best undetectable spy app for Android that used by countless people around the world every day. It is capable of recording everything happening on the target Android phone and then sharing the information to an online panel, which means you can access from anywhere.
The app guarantees a quick installation process and runs in the background in stealth mode. Besides, the app icon can be hidden from home screen. This helps you spy on the target Android without being found.
It offers groundbreaking features for an unbeatable price. You can stay informed of where, what and who your target interacts with on their smartphones. A closer look at its features below or a free demo is offered once interest is developed to showcase the options offered by the app. Moreover, KidsGuard Pro is on sale now, there is a 30% off discount ready for you.
Features provided
Call recordings & call logs: Records all incoming and outgoing calls made to and from the target Android along with contact information, call duration, time and date.

Messages: You'll be able to read each sent, received, even deleted text message on the target device. You will also access contact names.

Social media: It is one of the few spy applications that can spy on all the popular social media apps – like Facebook, Snapchat, WhatsApp, Line, Instagram and more – without root. You can see private chats, contacts, and exchanged media files.

Location: KidsGuard Pro tracks locations in real-time and holds a list of location historys. You can get street addresses, geographical coordinates, timestamps, and other location-related information. You can set up a Geofence too.

Browser history: It can record each site visited by the target even in incognito mode. You can view site URL, view visit frequency and last visit time.

Remote control: You are allowed to take live screenshot of target Android and take photo with target's rear camera to get an idea of what's going on.
Pros

KidsGuard Pro can update data in real-time with 100% accuracy.

No need to root the target device to access all advanced features.

You can set it up with a few clicks without any technical skills.

This app is virtually undetectable and runs without notice on target Android.

It offers an affordable price, while its competitors cost at least four to five times as much.

It has intuitive interface and you can spy on target device remotely like a pro.
Cons

No free version.

One license can only monitor one device.
User's Review
'I love the app. It assists me to be up to date about my family's information. And most importantly, it's running invisibly in the background so they will not be bothered. Perfect, simple and reliable.'
2. mSpy
Secrecy: 85%
Time needed: 10 minutes
mSpy is also one of the best free undetectable spy apps for Android. It seeks to satisfy the user's needs of convenience, safety, and security. Navigating through this app is easy and straightforward. As a concerned parent, you will be able to save impending dangers regarding your kid as the information streams in 24/7. You need to buy the app, install and set up, then start monitoring.
Features provided
Monitor incoming and outgoing messages.

View the call log and call details.

Track current locations on a map view.

Access social media activities.

Monitor web browsing history as well as bookmarks, times, dates and durations
Pros

It offers a variety of features.

This app is ompatible with most Android devices.

You can check data online with any browser.

This app can be used to monitor a number of devices.
Cons

You have to root Android for all instant messenger monitoring features.

The price is higher and not budget-friendly.
3. Spyic
Secrecy: 88%
Time needed: 6 minutes
The third spot on our list goes to Spyic. It is another top-rated undetectable spy app for Android on the market. It comes with advanced features that make tracking and monitoring an easy task for everybody. You can simply install the app on most Android models and then remotely track any Android device from your browser.
Features provided
Check calls logs along with call duration and time stamps.

It gives you the details of the sites your target device visits.

Monitor WhatsApp, Facebook, and other social media apps.

Track the sim of your target device and also notify you of any change in sim.
Pros

There is an online demo that helps in using the app.

It has a stealth mode option so that the target person cannot come to know.

You can monitor device remotely from its web portal.
Cons

Deleted records cannot be monitored.

It is prone to lagging.
4. Flexispy
Secrecy: 80%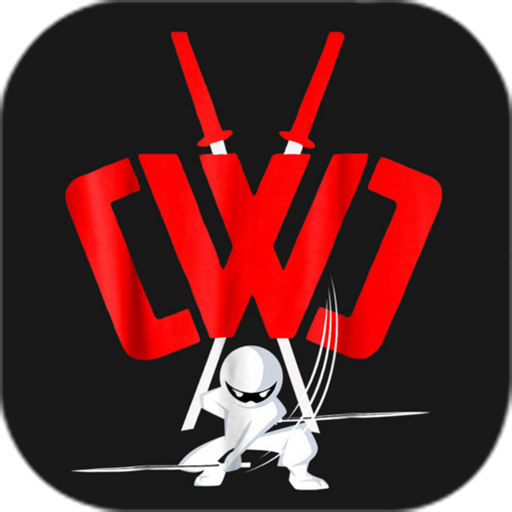 Time needed: 12 minutes
Flexispy is a full-featured Android undetectable spy app. It does a solid job of tracking someone's Android phone. As a parent, this app gives you peace of mind when you realize your kid's phone is safe. It gives you updates to be alert in case you notice something suspicious from your kid's phone. Employers have also benefited from this spy app to know what employees access at work.
Features provided
Free Android Spy App Installer
Monitor messages and social media activity.

Check call logs, locations, and calendar events.

Record calls and its surrounding.

Keep track of each keystroke on Anddroid phone.
Pros

Real-time monitoring is supported.

It provides installation service but with extra fee.

It comes up with filtering functions.
Cons

Requires rooting and jailbreaking for operation.

Subscription is expensive for each device.

It is difficult to install for someone without tech experience.
5. XNSPY
Free Android Spy App Install Free
Secrecy: 78%
Time needed: 10 minutes
Next best free spy app for Android in 2020 goes to XNSPY. It records most activities made by the device and saves a record of all events carried out by the device being monitored. You can therefore access the information anytime you need as it's always available online. It allows you to know what your target is talking about and with who. This app is easy to install and comes with a friendly interface, and as a user, you will find it enjoyable.
Features provided
Get a review of the most frequently visited websites.

Read all incoming and outgoing text messages without a heckle.

Monitor instant messenger chats.

Block unwanted app on Android phone.
Pros

Features a friendly operating face.

Access to deleted data.

Affordable subscription.
Cons

Root is required in order to install this app.

In order to get smooth performance, you have to disable Google Play.

It drans target Android battery.
6. Hoverwatch
Secrecy: 78%
Time needed: 8 minutes
This undetectable spy app helps you track while you remain invisible. You will access locations, messages, and any information you want from the target. It is a complete mobile phone spying app with charming highlights that are powerful and easy to utilize. The best thing is that it stays hidden and your target will not know of its existence in their phone.
Features provided
Monitor your targets phone call and texts and even record them.

Tracks the browser history of your target

View location of the target device user from your account.

Check Facebook, Instagram, and other messengers.
Pros

Stays hidden on the target device.

You can easily access through a control panel.

Support multiple languages.
Cons

The app is unresponsive at times.

It does not have a free trial or live demo.

Lack of clear user guide or customer support.
7. Highster Mobile
Secrecy: 73%
Time needed: 12 minutes
If you want a free spy app for Android undetectable, Highster Mobile can be a also a good option. It's compatible with all the Android phones, including the latest OS 10. This makes it easy for you to spy on any phone with ease. With this app, there are no monthly charges. This means that once you install, you will gain access to all the information you need while you save yourself.
Features provided
Log every sent and received text message.

View photos & videos taken and recieved by the phone.

Take pictures of the surroundings.

Restrict the target phone users from accessing certain types of websites.
Pros

No monthly bills.

Features are pretty basic but they work effectively.

Support Live Control Panel.
Cons

Slow in getting communication through.

Some advanced features are not present, like call recording.

The GPS positions are uploaded in periodic.
8. Guestspy
Secrecy: 70%
Time needed: 15 minutes
You can watch what your child or employee is doing on his or her mobile with the best undetectable spy app for Android. You will get a lot of information with Guestspy which gives you messages, locations, and media details whenever you want.You can log into your web account and continue with the monitoring uninterrupted. This keeps you informed about the activities that you would have missed. Here are the features that make this best free undetectable spy app for Android a typical deal with users.
Features provided
View the contact list of the target user.

Know the phone owner's real-time browsing history.

Monitor incoming and outgoing calls of the target device.

Record all the calls made by the target device.
Pros

Stays hidden on the target device.

You can easily access through a control panel.

Support multiple languages.
Cons

The data uploading sometimes delays.

App glitches are very common.

Features supported with rooted Android devices could take a few days before they are made available.
Final Thoughts
When you have the right information about your target's activities on their phone, then you stop worrying. It also helps you to make informed decisions and take the necessary steps in time. We have shared the best free undetectable spy app for android for purposes of giving you information on various ways. And we would vote KidsGuard Pro for Android for the best spy app undetectable on the target device and provide you the most accurate information.
Most people use different types of mobile spy apps to spy on mobile phones. These apps help you to secretly spy on different types of phones for free.
However, with most spy apps, you need to pay money. There are very few free mobile spy apps in the market. Out of all the apps, the best one is XySpy App.
About XySpy App
XySpy App
XySpy is one of the best free mobile spy apps. This app contains many spying features and is free to use. However, you need to download and install it on your phone to use it.
Download & Install XySpy Free Mobile Spy App
If you want to use the XySpy app to spy on your mobile phone for free, you need to download and install the app on the phone.
Without setting up the app, you will not be able to spy. This app is very simple and easy to use. You just need to follow few steps to set up this app.
Once it is done, you will be able to easily use it for spying on your phone. As this app is free to use, you don't need to make any payment to add any card details.
Step 1: Downloading
In an Android phone, you need to secretly use the phone. Once you have the phone, you need to open it. Make sure that you are able to crack the password. If you don't know the password, you cannot set up the app on the phone. You need to go to settings and enable sources. It will help you to download the app from the website. After that, you need to disable Play Protect. You also need to turn off Google Play notifications. It will help you to keep the app secretly on the phone. Once it is done, you can go to the website of the app and download the app on the phone.
Step 2: Installation
Remote Install Android Spy App Free
In this step, you need to install the app on the phone. Open the download folder on the phone and tap on the downloaded file. After that, you need to install it on the phone.
Step 3: Create Account
Free Android Spy App Installation
Once you are done installing the app on the phone, you need to open the app on the phone. You need to use the signup or register option to create your account. Once your account is ready, you need to sign in to the app using the credentials. It will help you to connect the app and the account. In the end, you need to hide the app on the phone.
Step 4: Log in
Now, you just need to log in to the spying app to spy on the mobile phone. You can log in directly from the website using any device at https://xyspy.com/cp/. You have to use your account credentials to log in. After logging in, you can choose any of the features to spy on the phone for free.
Why Need XySpy App?
XySpy app is very useful. Here are some of the reasons why you need to use this app for spying.
Parental Control
If you are not able to manage or control your kids, you can use this app. It helps you to spy on their phone and check all their online activities. With this app, you can effectively monitor and control your kids. It will help you to protect them as well.
Free Android Spy App Remote Installation
Spy on Spouse
It will help you to spy on your spouse as well. Suppose you want to know what your spouse is doing while at work or on business trips, you can use this app to spy on them.
Employee Monitoring
You can also use this app to monitor the employees. Most companies and businesses deal in trade secrets. In order to protect these secrets, you need to spy on your employees. It will also help you to maintain discipline and increase their productivity.
Free Android Spy App Install Download
Conclusion
XySpy is one of the best free mobile spy apps. You can use this app to spy on different types of mobile phones for free. It is perfect for those people who cannot afford to use paid spy apps. You will get multiple spying features with this app.